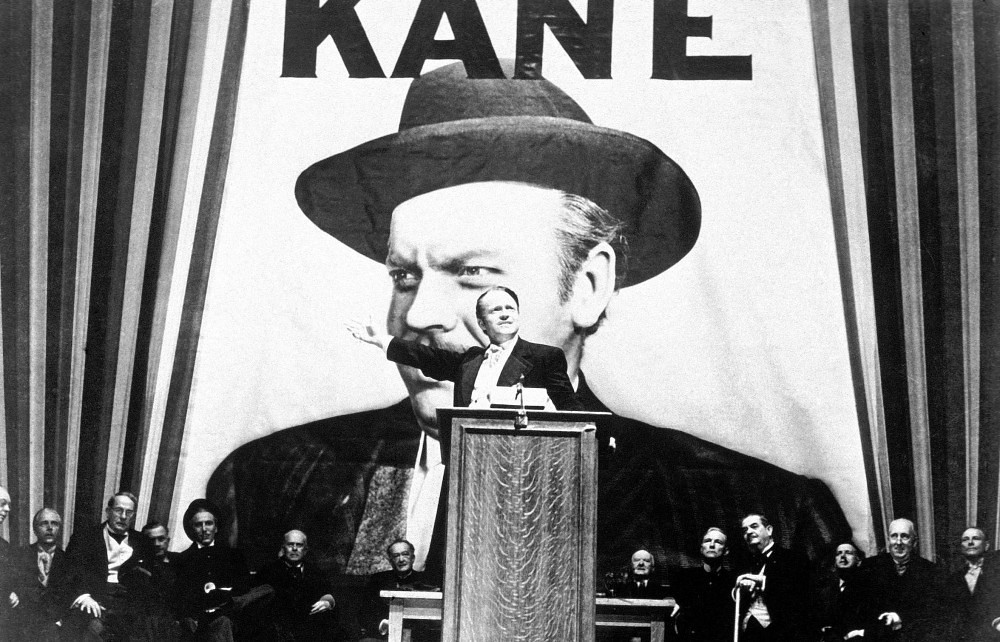 Tuesday 2 May Film Show
Primrose Hill Community Library Film Show presents
The greatest movie ever?
Citizen Kane
Starring Orson Welles, Joseph Cotten
Directed by Orson Welles
USA     1941    119 minutes
Introduced by Julian Jarrold
Orson Welles' stunning debut feature frequently tops critics' polls for the best film of all time, and we are delighted to welcome the distinguished film and television director Julian Jarrold to introduce it.
When Citizen Kane  was released in 1940, it proved both cinematically daring and thematically explosive, rewriting the rulebook of directorial style and boldly courting controversy. It tells the story of newspaper tycoon Charles Foster Kane (Welles), who dies making the cryptic utterance, "Rosebud".  A reporter is assigned to discover the meaning of this strange farewell and finds himself uncovering contrary accounts of the magnate's life from those who knew him that reveal an intriguing and complex man whom no one really knew or understood.
The film, which Welles also produced and co-wrote, was not-so-loosely based on the life of newspaper magnate William Randolph Hearst.
Doors open 7.15pm, Introduction 7.45pm, Film 8.00pm
£8.00, in cash, including a glass of wine. Tickets on sale at the Library, Sharpleshall Street, NW1 8YN (on Mondays, Wednesdays, Fridays and Saturdays) or on the door.