Film Show: The Shop Around the Corner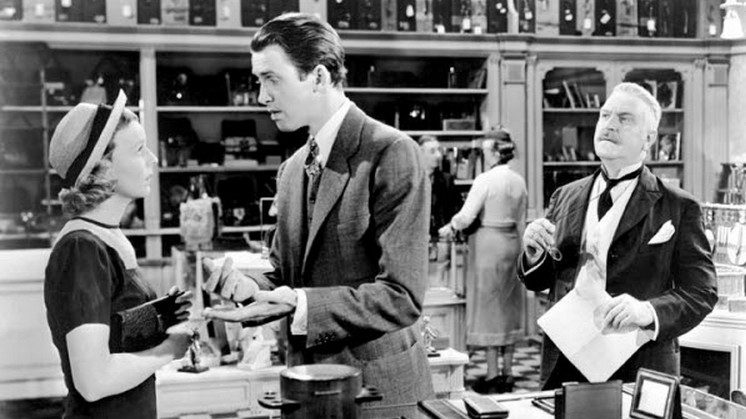 When
5 December 2023
7:15 PM - 10:00 PM
Doors: 7.15pm • Introduction: 7.45pm • Film: 8.00pm
USA • 1940 • 1h 39m • U
Join us for a journey into the heart of Budapest's enchanting streets, where love blossoms in the most unexpected places.
Set in a quaint little leathergoods shop, "The Shop Around the Corner" weaves a tale of secret pen pals, destined to discover their true identities amidst the backdrop of a bustling holiday season. Starring Margaret Sullavan and James Stewart, whose on-screen chemistry is nothing short of enchanting.
Featuring witty banter, endearing characters, and a touch of holiday cheer, this beloved film is a heartwarming celebration of love, camaraderie, and the enduring power of human connection.
Directed by Ernst Lubitsch.
Click here to watch the trailer.
---
Tickets
Online tickets have sold out but on the night of the Film Show, a minimum of 10 tickets will be available for purchase at the Library from 7.15pm on a first come first served basis. Payment options will include cash, as well as credit or debit cards.
Please note, tickets are non refundable and seating is unreserved. Latecomers may not be admitted and their seats offered to another guest.
---
Map