The Big Book of Everything
When
13 January 2024
10:25 AM - 11:15 AM
Peek inside the pages, and see it come to life, the Big Book of Everything is a truly special sight! Combining puppetry, drama, music and art, this interactive workshop is a perfect way for children and their families to play, learn and create each Saturday morning. (Recommended age 5-8).
Please book in advance. Doors are at 10.25am, please arrive on time as latecomers may be turned away to minimise disruption once the session begins.
Workshop Leader: Aqiong Zhang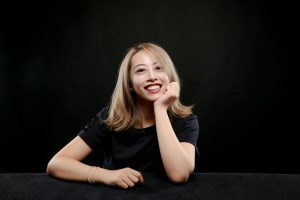 Aqiong Zhang is an artist, dancer and facilitator who studied early childhood education in mainland China, Taiwan and America, then moved into a career with a specialism in Applied Theatre. After receiving training from some of the most celebrated UK theatre practitioners, Aqiong worked at the largest children theatre in China showcasing international work for young people and families in Beijing. Since 2017, Aqiong has developed and delivered over one thousand drama workshops for children aged 3-14. These workshops have taken place in a range of different theatres, public and international schools, combined with various art form music, visual arts, dance and puppetry, with a focus on storytelling and embodying characters.
Doors 10:25am, start 10:30am. £3, please book in advance to avoid disappointment as places are limited.